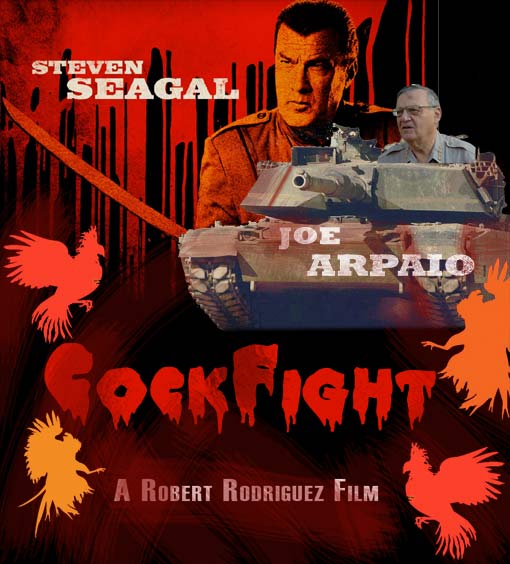 Couldn't resist a little bit of photoshop fun.
It's not even directly a drug war story, other than the fact that the tactics are part of, and have grown from, the drug war.
If you haven't read about this already, you owe it to yourself.
A man was suspected of cockfighting, so Sheriff...